Gastronomical, Natural, Social
Fine, non-alcoholic sparkling tea with exceptional aromas and flavours, complementing the experience of wine and cocktail cultures.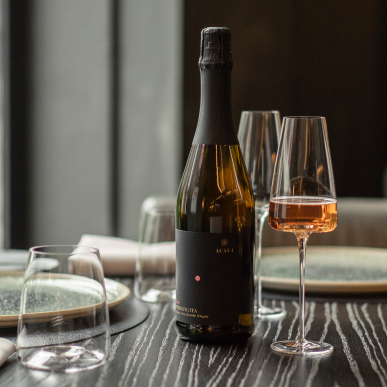 WINE STYLE natural sparkling tea
Acala sparkling tea is carefully crafted using only the finest natural ingredients, and is free from artificial flavours, colours, and preservatives. It is the perfect non-alcoholic alternative for wine and cocktail lovers who want to enjoy a refreshing beverage with a touch of sophistication and elegance.
Whether enjoyed on its own or paired with your favourite meal, our sparkling tea is sure to delight your senses and elevate your taste experience.
With each sip, we show our gratitude to the natures gifts by giving back 1% of our income to preserve ancient forest. We've already saved 4061 square meters of ancient forest through 1% For the Planet Organisation.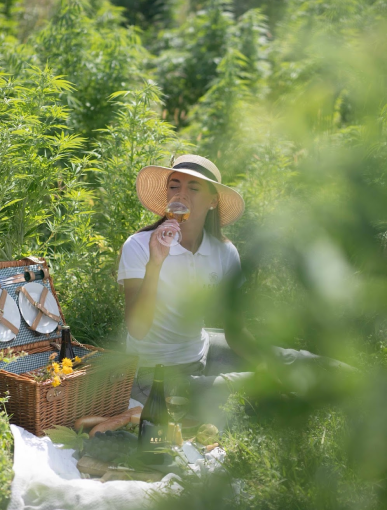 Escaping traditions, we set individuals free with FERMENTED SPARKLING TEA that is worthy of a toast.
The white wine style is distinguished by its balanced complexity - the lingering aftertaste is a perfect match for a variety of dishes.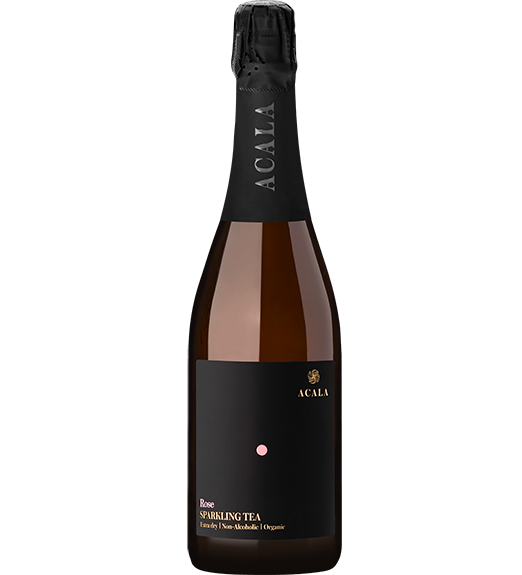 Rose
Starts with a floral, blooming garden aroma, finished with a taste of white peach and rhubarb. The structure is elegant, subtle yet firm. Serve chilled in a champagne or white wine glass.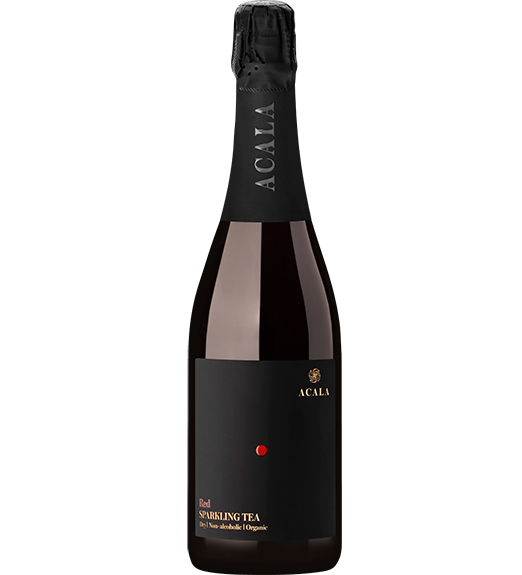 Red
Dark, rich blueberry and blackcurrant builds the base of the taste. Floral and oak aromas add to its complexity. The texture is velvet yet well-defined. Serve cold in a red wine glass.
Spritz
An invitation to discover expressive, full of bright flavours and pleasantly surprising sparkling tea with soft bitterness. Blood orange, grapefruit peel, red berries, delicate herbal notes.
The production process spans over half a year
Martynas Žemavičius has a 20-year career in the fine wines and champagnes industry in London. He is a highly experienced sommelier with a Wine & Spirit Education Trust Diploma, a champagne judge at the Decanter World Wine Awards, and a finalist in the Champagne Academy program. 
Martynas is also a certified natural perfumer, with a professional diploma. His expectional skills and expertise he is using with his team to make gastronomical drinks that are enjoyed all around the world.

WHAT SOMMELIERS SAY ABOUT US​
"I mostly admire Acala's focus on diversity in their product range. All drinks are well balanced and elegant. They pair well with a large variety of foods. One can easily notice how specific they choose the ingredients and craft flavor combinations. In order to produce drinks at this precision incredible attention to detail, know-how, and a lot of patience are required."
Do you have a question?
Contact us.